Holy freakin' pick-nick, Batman! There's so much work to do and I just don't know when I'll ever have the time to start!!
I should start printing out my daily twitter-stream and mail it (paper) to the Google office. Let's see how they like that. #previoustweet
So Google decided to send me 'occasional updates from people outside my circles'. Well that's nice….
Having a 'Fast & Furious' marathon while doing some work. Kind of a little tribute to Paul Walker. He'll be missed.
Toying around with #vray for the very first time… I think I'm in love. Truly amazing.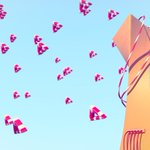 Phorthriray #everyday #cinema4d pic.twitter.com/UbxfirtG6Y