@WouterDS zal maar weinig van dat geld voor de founders zijn.Tenzij ze onlangs hun aandelen verkocht hebben. (Al denk ik dat da illegaal is)
@WouterDS Welja, op da vlak ben ik blij dat iemand ze wou kopen. Anders zijn de founders 6 jaar kwijt. En een exit bij 100M is nie slecht.
@WouterDS gezien ze nooit echt winst gedraaid hebben is het duidelijk dat het voor weinig mensen een bruikbare tool was.
It just goes to show: you don't need a product to make money. Klout gets sold for $100M after 6 years. Disgraceful. vrge.co/1fZ7N7r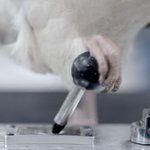 delijn #Zwartrijden? Wij zetten hightech kippen in voor vertraagde aflevering #smsticket: zwartrijden.be pic.twitter.com/RDqqJOl1sv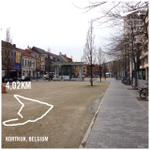 I just ran 4,02 km @ a 7'31"/km pace with Nike+. go.nike.com/66akbt4 #nikeplus pic.twitter.com/tDn0Fe22tS
Today I decided to break a world record before the end of the year. And just now, I decided which one to break. Time to get practicing.
Well, that's not a reasonable sound for a Formula 1 car. They used to sound like imploding cheetahs in the wild..youtube.com/watch?v=rqQbdE…TS