@TheTwinElephant mind you, that guy *crafts* masterpieces and lets you watch them over and over again for free. That's passion right there!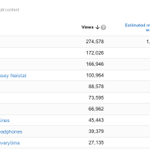 Auwch! RT @CaseyNeistat: i get asked a lot how much $$ i make from YouTube.here's a copy of last weeks earning report pic.twitter.com/34BMRuF8MT
"Guinness World Records is pleased to confirm that your record application has been accepted"

Let's do it this summer!
@m_vanneste @thenerd_be Wow, late to the party blijkbaar. Kzie net dat die tweets van gisteren waren… Nevermind me ;)
@m_vanneste @thenerd_be Dell of Samsung.Valt qua prijs heel goed uit tov Apple. Qua kwaliteit zijn die 2 dik in orde.Veel mogelijkheden ook!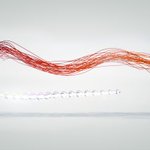 I did quit Everydays but I really like what I'm working on for a client, so here goes.

Balance #everyday #cinema4d pic.twitter.com/ihXfefpYeh
Nothing like watching a movie while rendering some frames for some client research.