"Testing shows skeuomorphic UI design more conversion-efficient than flat design"

NO! How long have you been sitting on this information?!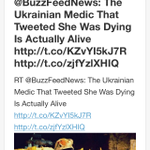 [NL] @Newsmonkey_BE doet zelfs geen moeite meer om @BuzzFeedNews items te vertalen.Gewoon retweeten; da's ook nieuws. pic.twitter.com/FKVLgPNeUV
Angry Birds are referenced as "popular childhood characters" these days. Whatever happened to Bugs Bunny, Wile E.Coyote and Mickey Mouse?!
People have been mentioning The Bubble for several years now. Facebook paid $15B using that bubble. Only $4B in cash. Pretty smart pull :)
I wonder if there is an evolutionary explanation to the weird faces cats make when they hear printers warm up.