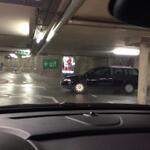 "Nope, there's nothing wrong with the way I parked my car. I'm out of here!" pic.twitter.com/JkeYOPY1lb
That thing people do when they update software to look nicer but actually destroy a piece of perfect software in the process.
Holy shit, I just started checking out that new Skrillex album (I know, it's been out for 2 months). Totally trippin'.