@prplps I'm with you on the Bower thing. RequireJS has it's points but I don't use it currently. It's an enterprise-like hype-thing imho.
I'm not sure what it is with this obsession over zombies lately.
"Yo! It's that simple" to get a million dollar funding with a barely-existing idea.
So my girlfriend read the neutrino joke, then walks away. *5 minutes later* "OH! NOW I GET IT!!"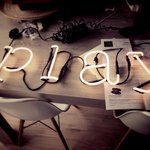 Bithday gift from my girlfriend. Perfect in line with my life motto. pic.twitter.com/XJPDFBEXv4
flyosity "We don't allow faster than light neutrinos in here" said the bartender. A neutrino walks into a bar.
Been checking out the source of Dooodl. I should really rebuild that plugin from scratch because that thing is REALLY out of date…
Just did a little bit of research/experiment on @Mapbox & TileMill. Quite nice actually and not too expensive.
@JoshHelfferich listen to all the fucks that have been given. Hysterical.