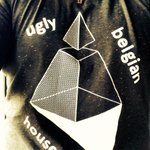 Sporting my @uglybelgianhous shirt today! Bring the hate! pic.twitter.com/H6ZlbkNM0y
N_A_G_D Hey, it's pay your freelancer day!
Deminoodle Bug melden aan @noCreativity die dan naar zijn bureau loopt vol met Nutella op zijn gezicht. Dat zou pas live-entertainment zijn.
@Deminoodle Volledig! En dan ook de slack chat publiek maken zodat ze onze "office praat" kunnen "horen" ;)
And that's the end of today. Working at night is so peaceful… Distraction-free. And most of all: It's when my brain works best. Joy!
maxvoltar It's important, but the best jobs aren't defined by the work you do. They're defined by how much you grow as a person, and help others grow.