Interested in a super-short-notice 3D/Motion graphics job (3 days tops, delivery next monday)? Mail me at hello@ioartfactory.com. RT=3D love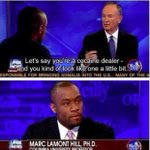 Hey 'Murica, get it together.It's 2014.RT @thei100:19 signs racism is alive and well in the US i100.io/qJCrWaY pic.twitter.com/x02Ry1VWZZ
@prplps you probably need to capture every request and redirect it through your own system. Seems elaborate though.
@prplps but I have no actual experience with this approach. Just something I thought up on the spot. Might work. Let me know. Good luck 3/3
@prplps request) you could maybe read the headers. Every http request has one and tells the file size. So you MIGHT just figure it out 2/3
@prplps i'm not sure. I think if you requested the files through an httprequest (who cares about parsing you just need to complete the 1/3
@prplps after all requests are done, loading is complete. As to size… Difficullt… Please share your findings later on. Good luck. 2/2
@prplps I think you'd need some kind of a script that registers all those resources and requests them once (to cache them locally). 1/2
Just finished watching the first ever #FormulaE race. Some interesting ideas there. And a LOT of former #formula1 (test) drivers! Nice!