@MichielDeMey i didnt install the beta's (also i think stuff like that is under embargo :p ) But yea: Huge news!!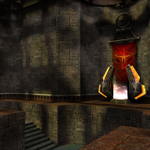 Hey world, did everybody totally overlook that iOS 8 now supports WebGL in the browser? HUGE! media.tojicode.com/q3bsp/ pic.twitter.com/LxlBxS5oyF
@V3ndeTTaLord @BobSermon From the pictures it looks like they went for an iPhone 5 look. The devil is in the details and they missed them.
@Jannemans Probably. We're not getting any memory feedback at all though (php error logs etc)
People call this bad press for Apple. Why? They build and they sell the iPhone. They don't decide who buys them. youtube.com/watch?v=Ef_Bzn…
@Jannemans I know but it shows me no error at all. From time to time it just 'goes white'.
Oh WordPress White Page Of Death. Thou art a heartless wench.