I just found out that Americans get immune to Covid-19 once they voted. Preferably for a sane candidate.
You know what we called "a thread" before "threads" on Twitter were a thing?

A blogpost.

Medium.com is that way 👉
Now go.
Dannmace bad news: you're growing - it's uncomfortable
good news: it's uncomfortable - but you're growing
Oh wow, SXSW seems to have cancelled as well… That sucks. I was kinda still contemplating going… I guess I'm no..twitter.com/i/web/status/1…5B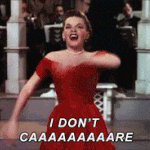 People be organizing FPV freestyle meetings in the middle of the Antwerp International Airport no-fly zone like pic.twitter.com/mjJXEGYVxp
And yet nobody seems to care… I'm not getting close to that shit. I've had my share of DGLV/FAA run-ins. I'll skip this one.