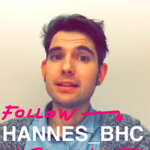 Your wish is my command: follow @hannes_bhc on snapchat for #snapcity (starting this saturday) pic.twitter.com/RsrUdiedCS
@WouterDS Honestly, I don't know. I don't even care. I'm not going to reveal who they are though. That would be unprofessional… :p
I shit you not: I just got a text message from the client to confirm he paid the invoice.
I know full well they follow me on Twitter but since they don't answer my emails,texts and phone calls,I suspect they won't read this either
Dear client,

PAY YOUR FUCKING INVOICES, ASSHOLE.

Sincerely,
The guy who manages your e-commerce website and is about to it down.
Man, can you believe that AC/DC has been going strong for more than 4 decades!? 42 years! Holy shitballs!