Tsouloftas The only real winner of tonight: real-time Javascript
Look, let's see what he'll do once he takes office. He won because people voted for him. Now let's give the guy a chance.
Whoever said the darkest hour is right before the dawn was wrong. It's in the middle of the night… just saying.
@monkviper It's a standard #PostCSS plugin so if you can use PostCSS with Webpack, this plugin should work as well.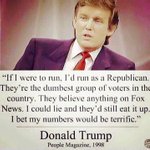 I'll just leave this here. Really wondering what the future holds :) pic.twitter.com/yrR11AHM4N

Double our usual active users today. #hln #USElection2016 pic.twitter.com/E5e1GtTU3m
I think he deserves the win to be honest. If you can manage to fool roughly 150.000.000 people into voting for you, you deserve a win.
Obviously this guy is gonna get shot at some point. So we should start placing bets as to 'when?'. Who's in?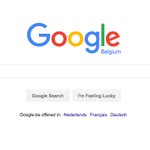 Google be like: "Trump? Nope! I won't acknowledge that! No fancy doodles for yopic.twitter.com/pNji7HtIm07HtIm0
RT @hdv: Just saw this on a website: 'Please email us at JavaScript required'.

30s later, the last two words were replaced by an email add…
Hey America… What the actual fuck?! Are you fucking kidding me?! #USElection2016