@thenerd_be Damn you… You get me all confused. Now, I'm considering driving down there… Now look what you did!
@thenerd_be are they just on sale in the store there? I could just wait for apple.be to ship them, no?
Looks like we'll be able to buy the iPhone 6S starting October 9th :)

This is ridiculous: this is the footer in a newsletter I just got..pic.twitter.com/V6Ga4K6E0C0C
@vercoutere I wouldn't underestimate the impact LinkedIn has on finding now clients and contacts…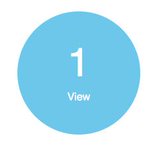 Email from LinkedIn with subject line: "Ronny, people are looking at your LinkedIn profile". Check those numbers! pic.twitter.com/oYRHXFTCiW
If @nico_rosberg were to win every remaining F1 race, he would need @LewisHamilton to finish below 2nd several times to win the championship
Okay, look: It's been 2 years since I've started trying to unsubscribe from all your emails. I'll go back to marking them as spam. I'm done.