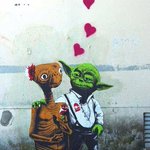 "That guy on the left is uh…E.T. and the one on the right…I dunno"

I think my girlfriend and I need to break up. pic.twitter.com/4nKvrGimJt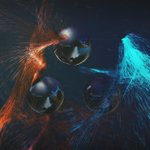 Thirteen #everyday #cinema4d pic.twitter.com/Vx0Yln58nV
Yes, Apple is going to step into the mobile payment market.Passbook,iBeacon,linked VISA cards and now fingerprints. What's throwing you off?
@miespaties Sounds like these 'follower-gain services'.They follow/unfollow/fave/unfave people to gain their attention and trigger a follow.
Holy shit. Apple sold 51M iPhones in 1 quarter. That's ±7 iPhones per second for 90 days straight.
Of course artists are suing people for leaking/sharing their work illegally. Anybody expecting anything else is ignorant.
@BrunoByttebier Mss heeft zijn afwezige bovenbuur een waterlek dat bij hem door het plafond komt en probeert hij bij hem binnen te geraken?