@bertiecorrie There's a 45 bedroom/45 bathroom one in there as well. In Belgium.
@mikebeecham But you're not working on Plex anymore? So what are you up to now? Anything I might have seen?
It seems Mac Mini Server has disappeared?
@mikebeecham Dude, I remember seeing this and being releaved that I'd found a replacement for FrontRow on the Mac :D Love it! Respect!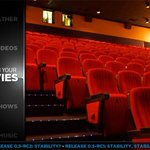 @mikebeecham Really? This one? pic.twitter.com/j0C1Fr2tCF
@mikebeecham I only use my iPad to airplay video's from my Plex Media Center to my Apple TV. If I had to buy a new one, I'd go with a mini.
@mikebeecham I'm not buying a new iPad. I still have an iPad 3 from release day which I almost don't use. Good waste of money. :p
Btw: for those of you ordering the new iPad Air: DO NOT put them into your pockets. Sitting down with iPad AIr in your pockets WILL bend it.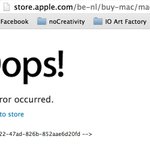 First times for everything. pic.twitter.com/5YflHp6Bru
So I suspect 5K Thunderbolt Displays soon… Can't wait for that to happen… NOT. I'm running 2 of those in tandem… My wallet just hung itself.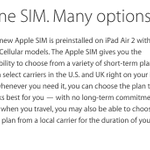 verge Apple's new iPads let you switch wireless carriers without changing SIM cards theverge.com/e/6752736 pic.twitter.com/GLyJQUYToT
Apple really nailed this new iPad. That is what I want: my 10″ device to be 3mm thinner. What is it with this "thin"-thing?!?
iamdevloper OH: "Wait, will they still be able to run the iOS app if they disable Objective-C?"
While you guys were busy filtering your food, @NoPattern went out of his way to actually shoot some stunning photos instagram.com/nopattern