@kurtlef hangt af van het toestel. BoostedBoards gaat veel minder ver dan EvolveBoards. Ik heb ze allebei en verkies Evolve.
@kurtlef 15-20km afhankelijk van je rijstijl. Heb er al trips van 20km mee gedaan.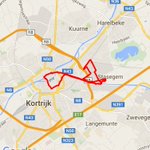 Went cruising for a bit with my @EvolveSk8boards. Took a fall at max speed. Painful but kinda fun. Great ride! pic.twitter.com/RAcogwmaJf
RT @ExperteesNL: Er is toch wel één iemand binnen dit bedrijf die in staat is deze simpele pagina in ieder geval bruikbaar te maken? https:…
@minorissues @AdSomeNoise nee, maar voor de size in die leaderboard) banner was het veel te groot (dimensions). Vandaar mijn vraag ;)
@minorissues @AdSomeNoise ah cool! Kan ik daar ergens wa meer info over vinden? Cases enzo? Lijkt me goe om te weten langs onze kant ;)
@minorissues @AdSomeNoise da is net mijn punt! Iedereen is zo slordig geworden op het web. En men probeert het goed te praten.
@minorissues @AdSomeNoise als'k naar de source kijk zie ik generated code. Zal wel de oorxaak zijn. Vroeger was 50KB de regel, remember?
@minorissues @AdSomeNoise stel ik geen seconde in vraag. Ik merk alleen maar op hoeveel overbodige KB's er over de site gaan.
Anybody else noticed how history repeated itself? UI's go minimalistic black & white and we're watching muted videos with captions.
@minorissues @AdSomeNoise die afbeelding is way oversized om enkel maar het retina probleem op te lossen(en mijn scherm was niet retina)