"You have the same kind of swag when you write" she said. I'm not even sure that's possible!?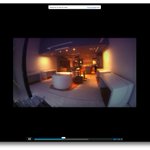 I'm not exactly sure what Vimeo's definition of full screen is, but I'm pretty sure they missed the point. pic.twitter.com/PEQjFwLzUc
@TheTwinElephant I always export the depth as a seperate pass. That way you can have control over 'how much blur' you have in post. ;)
Well, that was an exciting way to finish 2013. This year has had all kinds of ups and downs.