It seems the world is about to be annihilated because of a new earthquake in Japan, so I'd just like to congratulate ourselves: Nice job.
First time ever I walked into a presentation with my prototype failing right there.

Dear Murphy
I will hunt you down and destroy you.

Just wanted to check my spelling on something when I got the weirdest auto-suggest EVER. pic.twitter.com/CtJnotDRVN
@beeple Would it be okay for me to publish the answers you sent me via email in a blogpost?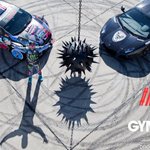 With a photo like that, you just know the next Gymkhana is going to be off the chain. needforspeed.com/kenblock?utm_c… pic.twitter.com/hZuZOIjELb