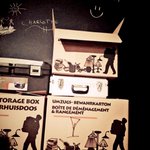 After 2 and a half year, this is how the end starts. (And the corresponding mood-music: youtu.be/iFiNlLt8sJw) pic.twitter.com/nN2kQXIsal
Today I had to perform a project handover to a guy who fundamentally disagrees with my approaches. I feel bad for him :(

Not sure what is going on in my mail app but surely this isn't right..pic.twitter.com/6UJ1irPoWlWl
@tonylukasavage I have an iPhone 5. I drain that battery with no problems at all. I've done so for many years with all my iPhones.
@tonylukasavage I wish I could watch 3 hours of HD video on my phone. I'm pretty sure the batter would have died by then :p
Here's a truly innovative idea Apple/Samsung/LG/Google: Make your phone about 5-8mm thicker and put a bigass battery in there.
So, 3 hours into my day and my phone's battery has drained to 64% already. I have 15 more hours to go. It's not gonna last that long.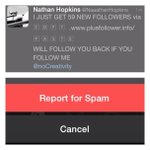 No thanks. pic.twitter.com/tRJf2QIy3b
The thing is: you don't just buy the phone anymore. You buy into their ecosystem. Once you made your choice, you're pretty committed.
I'm sure Android users who stuck with the Android devices don't care much about what iPhone has to offer.
Hence your review should make its point whether the new device is worth the money.
I genuinely don't understand why reviews of new iPhones refer so much to Android devices. iPhone users generally stick with the platform.